If a wish is made in a forest, does it come true? By holding an art event and a cleanup in a beautiful natural area we were hoping for a more sustainable world; one more connected to the environment.
On May 15, 2016, the Viridis Art Collective, in cooperation with The Environmental Resources Management Department of Palm Beach County (ERM), invited the public to add a wish to the Mending Tree at the Cypress Creek Natural Area. A hand-woven vessel sat in the grass filled with blank, square canvases for writing the wishes. Long strands of red, purple and pumpkin-colored thread wound around the trunk and across one of the low-hanging branches of the "Mending Tree", an oak tree at the natural area chosen for the event. From 9am to 10am guests wrote wishes down on the blank canvases and tied them to the strands on the tree, and then at 11 went with rangers from ERM to clean up trash from the natural area, removing 175 pounds of trash and invasive plants.
The tree weaves together our experiences of and hopes for the natural world. Many of the guests wished for the preservation of this and other natural areas, or that more people would know and come to experience these beautiful places for themselves.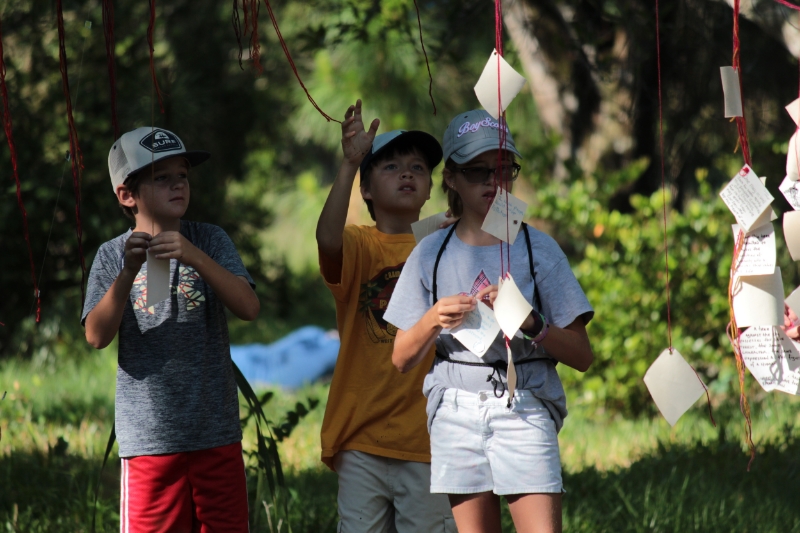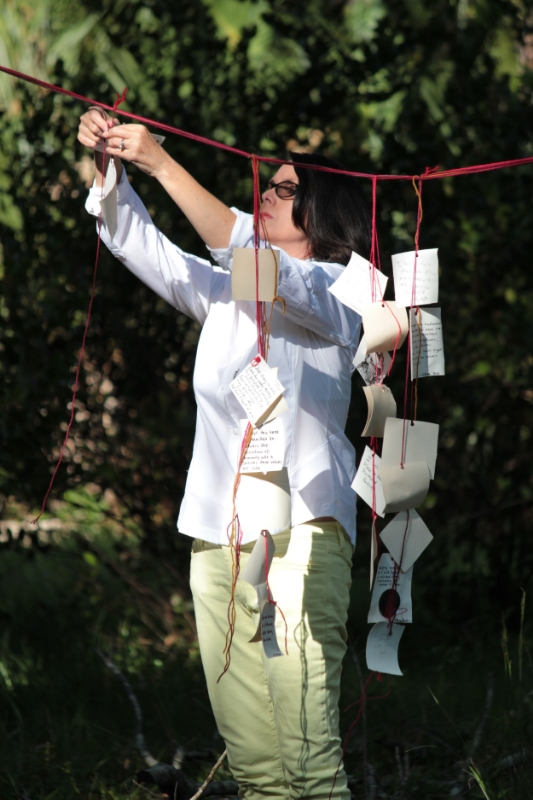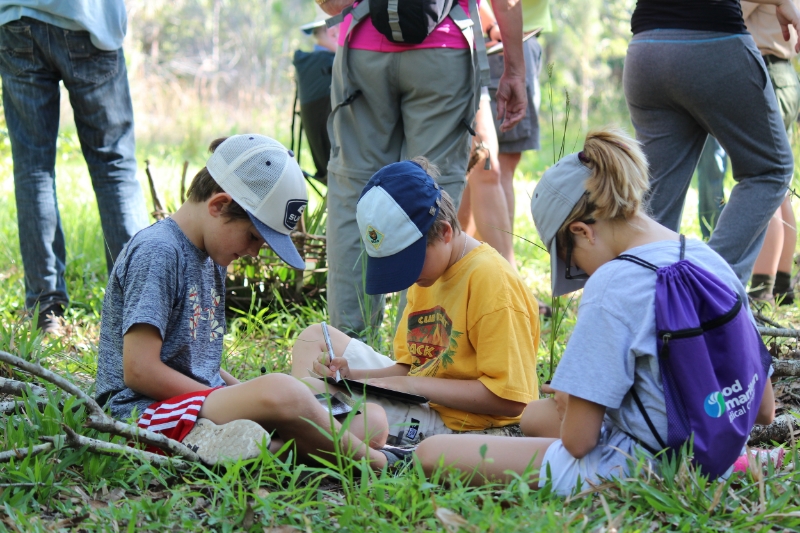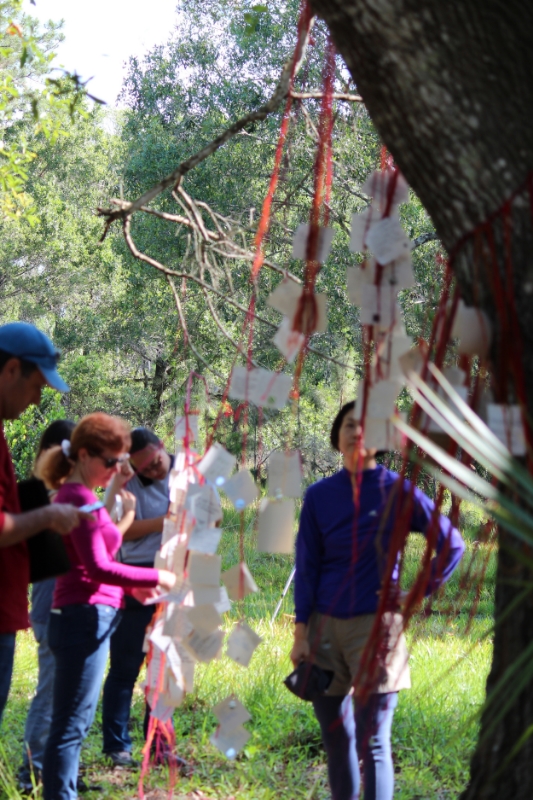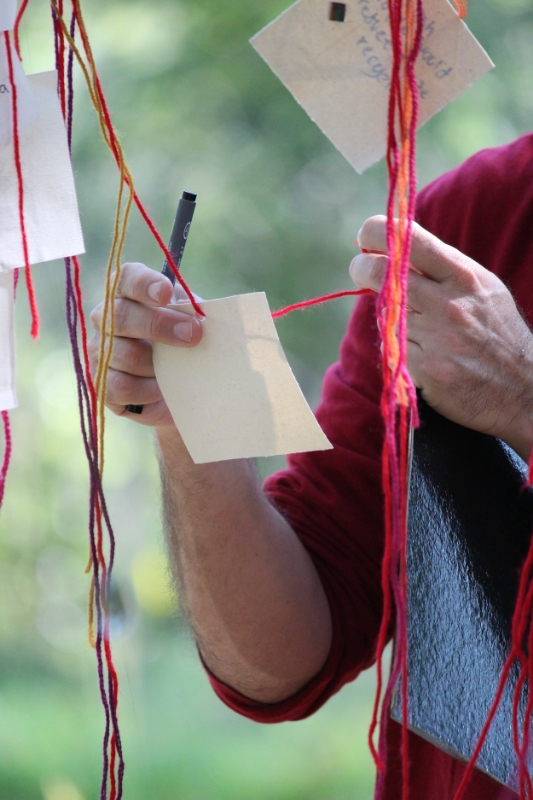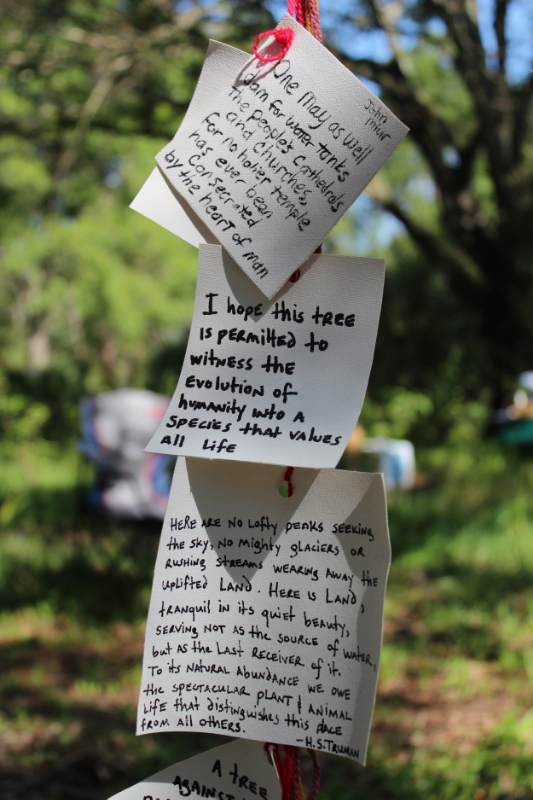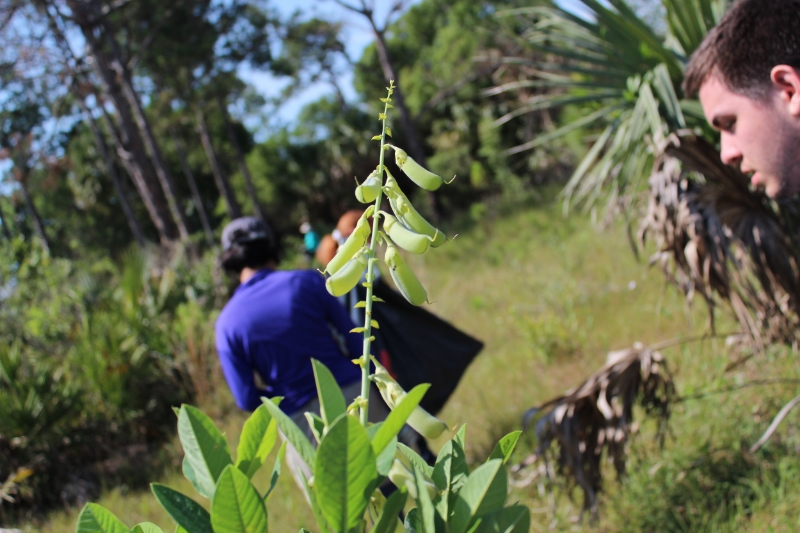 After the event, the wishes were lovingly dismantled and re-installed in a gallery space for continued exhibition: The Call To Install exhibition at the Cultural Council of Palm Beach. Guests are invited to continue to write their wishes for the environment and tie them to the Mending Tree, from June 3 through July 30.